About Us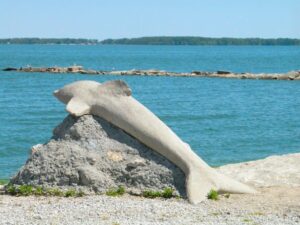 Kiwanis International is a global organization—made of people like you. At your local Kiwanis club, members improve children's lives. They take part in community service projects. They raise money for great causes. And they enjoy the company of friends and fellow leaders.
The Celina Kiwanis Club received its charter on November 27th 2001. The club was organized by the Coldwater club. The Celina Kiwanis Club is part of Division 2 of the Ohio District of Kiwanis International.
Our club meets the first and third Wednesday at noon. The first Wednesday of every month is a board meeting.
We meet at: CJ's HighMarks Restaurant, 1211 Irmscher Blvd, Celina, Ohio.
The Kiwanis Mission & Vision
Kiwanis empowers communities to improve the world by making lasting differences in the lives of children. Kiwanis strives to be a positive influence in communities worldwide — so that one day, all children will wake up in communities that believe in them, nurture them and provide the support they need to thrive. Our Kiwanis club fulfills the Kiwanis mission by serving our community through Kiwanis Community Service Projects
Kiwanis Service
Service is at the heart of every Kiwanis club, no matter where in the world it's located. Members stage approximately 150,000 service projects and raise nearly US$100 million every year for communities, families and projects. By working together, members achieve what one person cannot accomplish alone.
Our Kiwanis club focuses on changing the world by serving children, one child in our community at a time. To reach more people and have a greater service impact on their communities, many clubs sponsor a Kiwanis family club — K-Kids for primary school children; Builders Clubs for adolescents; Key Clubs for teens; Circle K clubs for university students and Aktion Clubs for adults living with disabilities.
Our Mailing address is: Kiwanis Club of Celina, PO BOX 671 Celina, OH 45822-0671. For more information contact: President Linda Goodwin at (419) 586-7067 or just send us a message.
Our first web presence was via Blogger.
That site was replaced by a WIX Website. which, in turn, was replaced by our current site.